GLITTER BAR HIRE
INDOOR & OUTDOOR BARS AVAILABLE
CELEBRATE SPARKLE, CELEBRATE FUN, CELEBRATE YOU.
BRING FUN AND GLITTER TO YOUR NEXT EVENT
Of course, no event would be complete without a little sparkle, which is why we offer our glamorous glitter bars, perfect as a add on to our photo booths or ideal on their own for adding an extra bit of excitment to your day, these pop-up features are just the ticket for weddings and other special occasions, making sure your big event truly shines. We'll send our talented team of glitter artists along with it, so that you and your guests look just as glowing as your surroundings it will be an unforgettable and unique party experience your guests will not forget.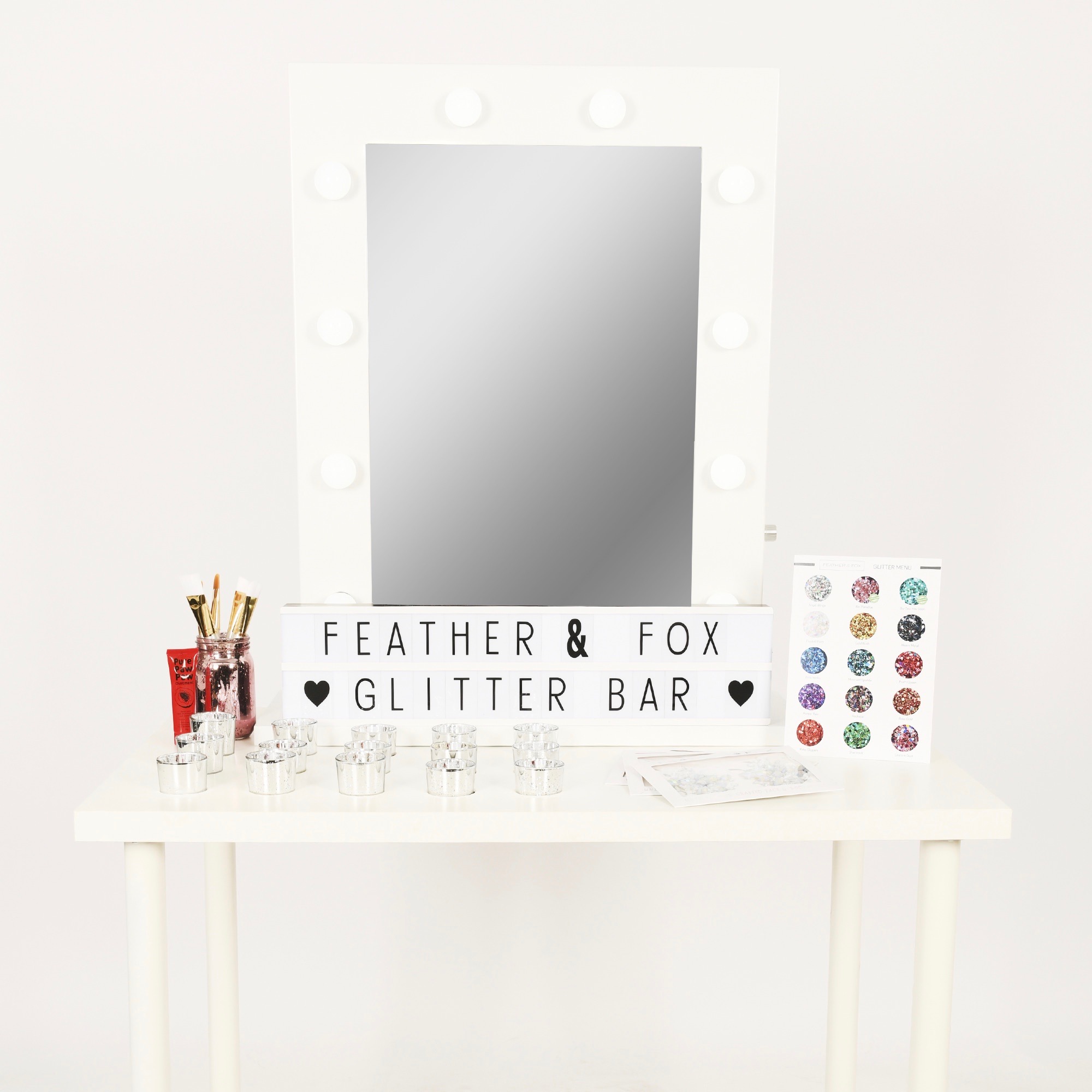 INDOOR GLITTER BAR
All our glitter bar stock a large range of biodegradable glitters. Glitters can be customised to your corporate or wedding theme colours. Jewel Bars avaliable for venues not allowing glitter. We can add glitter to face, body, hair and beards. Professional glitter artist applies all glitter art. Fully insured. Upgrade your bar and add Jewels.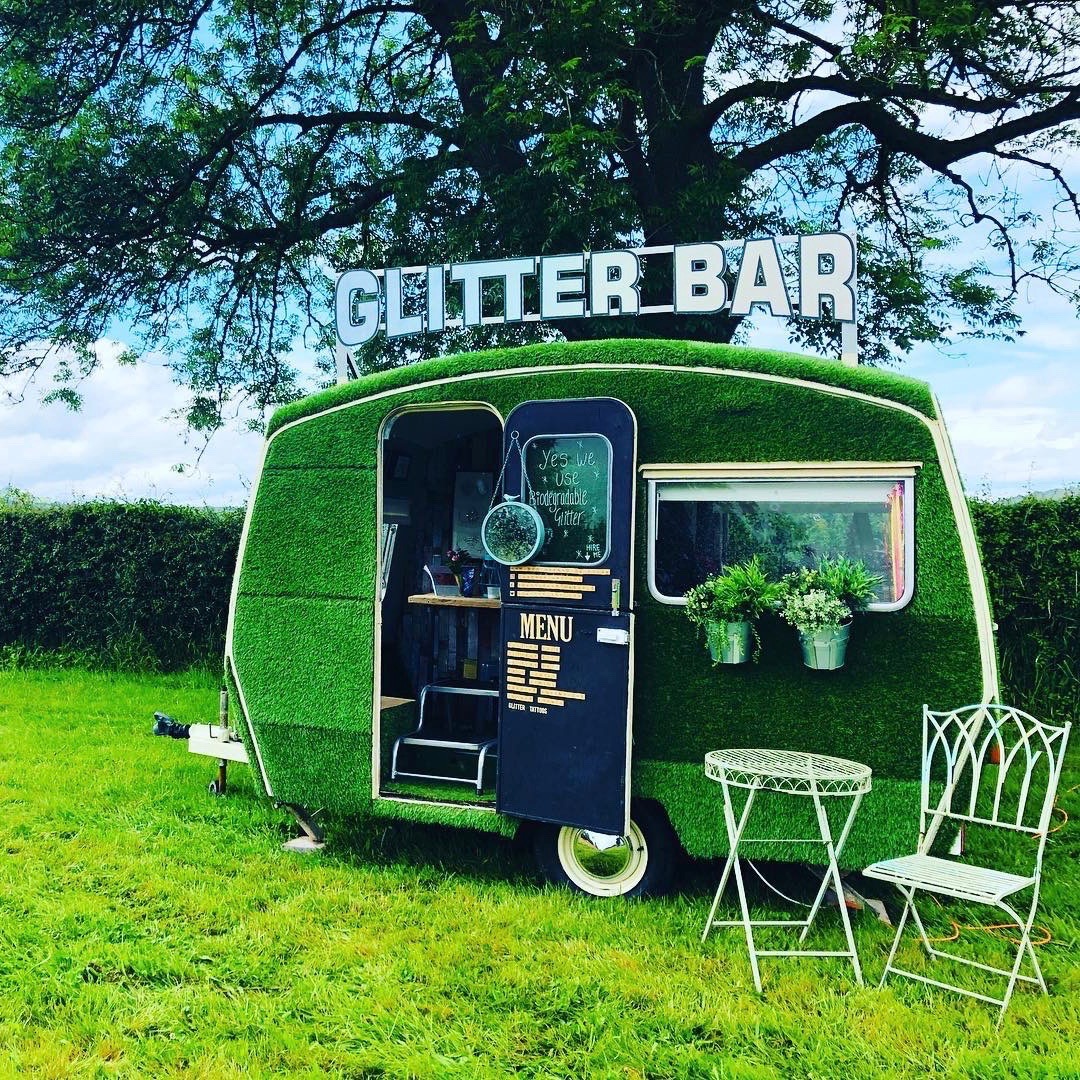 OUTDOOR GLITTER BAR
If you want something extra cute and quirky, we have a vintage caravan available too. Transforming into a gorgeously retro glitter bar, this is great for adding a boho festival vibe to events, and makes the perfect backdrop for your Insta snaps to boot. It comes complete with a team who are all ready to transform your look, creating magical makeovers to really help get you into that partying mood.
BIODEGRADABLE GLITTER
ALL OUR GLITTER BARS STOCK
GUILT FREE GLITTER
MEET GLO
OUT DOOR POP UP GLITTER BAR
Our Vintage sprite 400 is every glitter obsessed girls dream, Ive always loved vintage vans and glitter so this was a must for me to combine the two, and of course we had to name her GLO. Glo is the perfect pop up glitter bar for any outdoor event, we arrive open up the doors and were ready to start glittering. Inside her funky interior makes everyone smile with her grass flooring and distressed wooden work benches, she's just gorgeous. GLO offers the ultimate glitter bar experience for your guests and all packages are customised to suit your needs all ages and budget. Our talented team of glitter artists are always on board to transform you into something spectacular, From glitter beards to full glitter boobs the options are endless and your guests are guaranteed to remember the night they got glittered.
FACE & BODY JEWELS
ADD EXTRA SPARKLE TO YOUR POP UP GLITTER BAR PACKAGE
We have a gorgeous range of self adhesive face and body jewels. The jewels take your face and body glitter art to another level. Add jewels to your pop up glitter bar package.
Contact Us
For bookings and enquiries just tell us all about your event. Date, venue and what package your interested in
or
START A CONVERSATION
CALL US 07875434419