AUDIO GUEST BOOK ENGLISH TELEPHONE BOX
Fun alternative guest book for weddings and events.
Not only a guest book, it doubles up as a backdrop for that fun photo opportunity.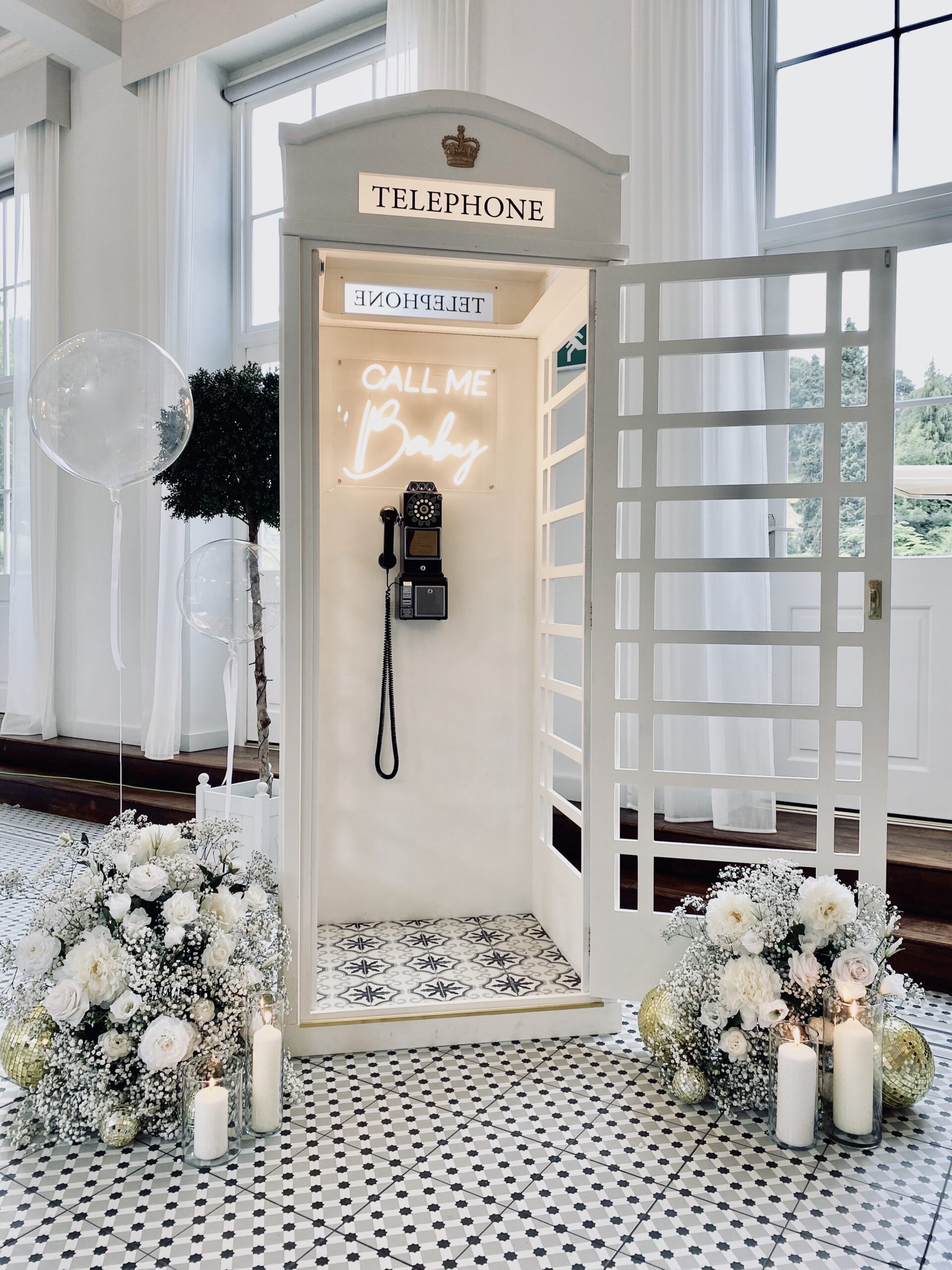 ENGLISH AUDIO GUEST BOOK TELEPHONE BOX
Give your guests something differant at your wedding or event.
Our beautiful full size white English telephone box audio guest book is the fun add on to any event. Not only does it save all your guests fun recordings it doubles up as a backdrop for that fun group photo or selfie.
Jump inside, lift the receiver and record your heart felt message, poem, rap or tell a secret. At the end of the evening we download all your messages for you to listen back to and keep forever.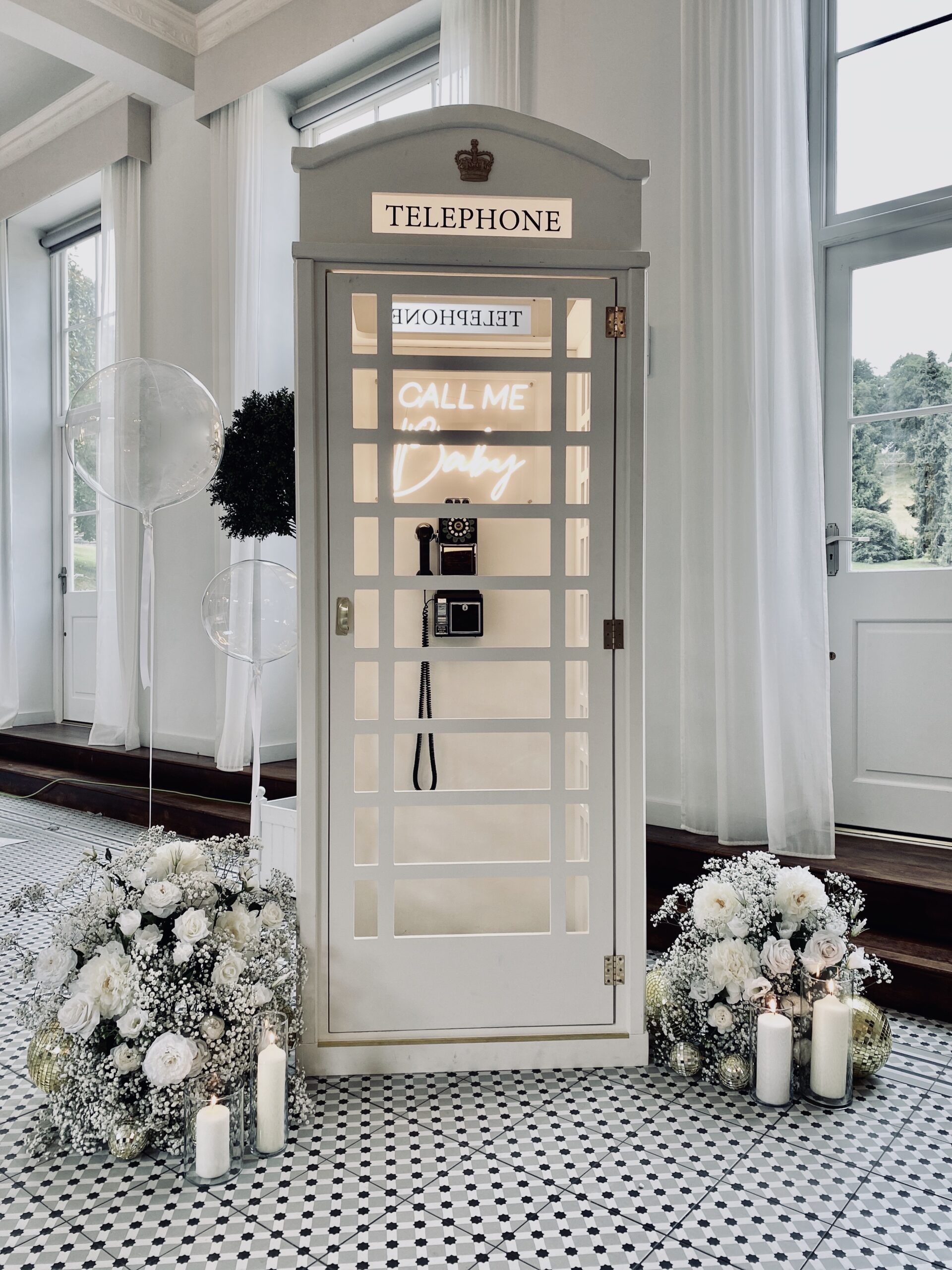 RECORD
your heart warming message, poem, rap or confession.
RETURN THE PHONE TO CRADLE
Your message is now saved.
SAVE YOUR MEMORIES
All the evenings messages will be downloaded and sent to you to cherish forever.
DOUBLES AS A BACKDROP
Grab yourself a selfie or get a group shot, the phonebox is the perfect fun backdrop.
Heres a few things you may want to know before booking.
Please check your venue ceiling height this little beauty is full size and measures
H-8ft W-3ft D-3ft
We install the phonebox early on the day of your event so you and your guests can use it all day and night, we then return the following day to take down.
We can add customised signage.
If youd like to add a neon of your own it has to be a sperficic size to fit the phonebox fittings.
We can also order you custom made signage if you want the phonebox totaly personalised to your day or corporate event.
Whats included in the hire price.
Phonebox, Call me baby neon (custom made signage can be added at extra charge) Vintage style phone, Unlimited voice message recordings, Interior lighting so it lights up at night.
The phone box can be dressed with flowers or balloons at an extra charge.
This phonebox is big and heavy so its a two man install and take down. the price reflects this charge
Please email or call us for a quote as we need to check avalbility and any travel charges to your venue.