corporate backdrop hire
 

Our  backdrops are popular at celebrity events and photoshoots, creating the perfect photo opportunity and showcasing your brand, creating fabulous photos perfect for social sharing. We work closely with you to fully customise your package with your logo a brand colours
press wall | corporate | corporate backdrop hire | celebrity events | corporate event planning | event planner | event decor | Branded backdrop | Branded balloons | Photoshoot | brand launch | 
CORPORATE SEQUIN BACKDROP HIRE & BRANDING
Jaw dropping backdrops that will wow your guests
at corporate events, brand launches and celebrity parties
CORPORATE SEQUIN BACKDROP HIRE
CELEBRATE THE NIGHT, CELEBRATE IN STYLE, CELEBRATE YOU!
BRANDED BACKDROPS, PERSONALISED BALLOONS & BESPOKE SIGNAGE
No event would be complete without some sequins and sparkle. With one of our beautiful sequin shimmer walls weve got all the sparkle covered. Create the perfect backdrop / press wall at your event with our Gold, Silver, Black or Rose-gold backdrop, we offer a pimp my backdrop service where you can add custom made balloon arches, florals and bespoke signage.
Brand, customise, personalise or theme your sequin backdrop to match your event. Our sequin backdrops are popular at celebrity events and photoshoots, creating the perfect photo opportunity and showcasing your brand, creating fabulous photos perfect for social sharing. We work closely with you to fully customise your package with your logo and brand colours.
Our stunning sequin shimmer backdrops will delight your audience with its hidden fan it comes alive to sparkle and shine. It's light reflective sequins effortlessly move creating the most beautiful backdrop for any event or occassion.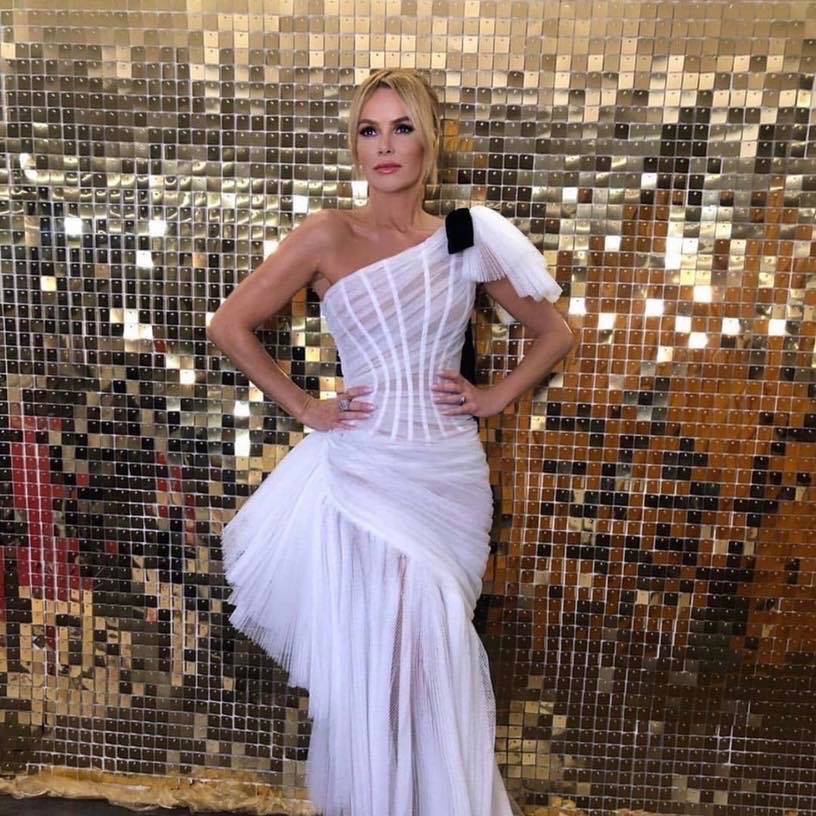 GOLD SEQUIN BACKDROP
All that glitters is gold. Our gold sequin backdrop looks incredable on its own or with a balloon arch.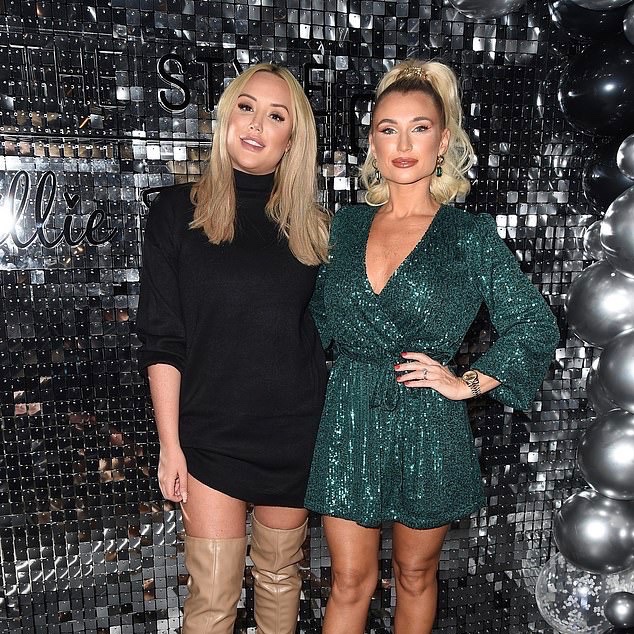 SILVER SEQUIN BACKDROP
Add some sparkle to your event with our silver sequin backdrop. Heres its fully branded with signage and branded balloon arch.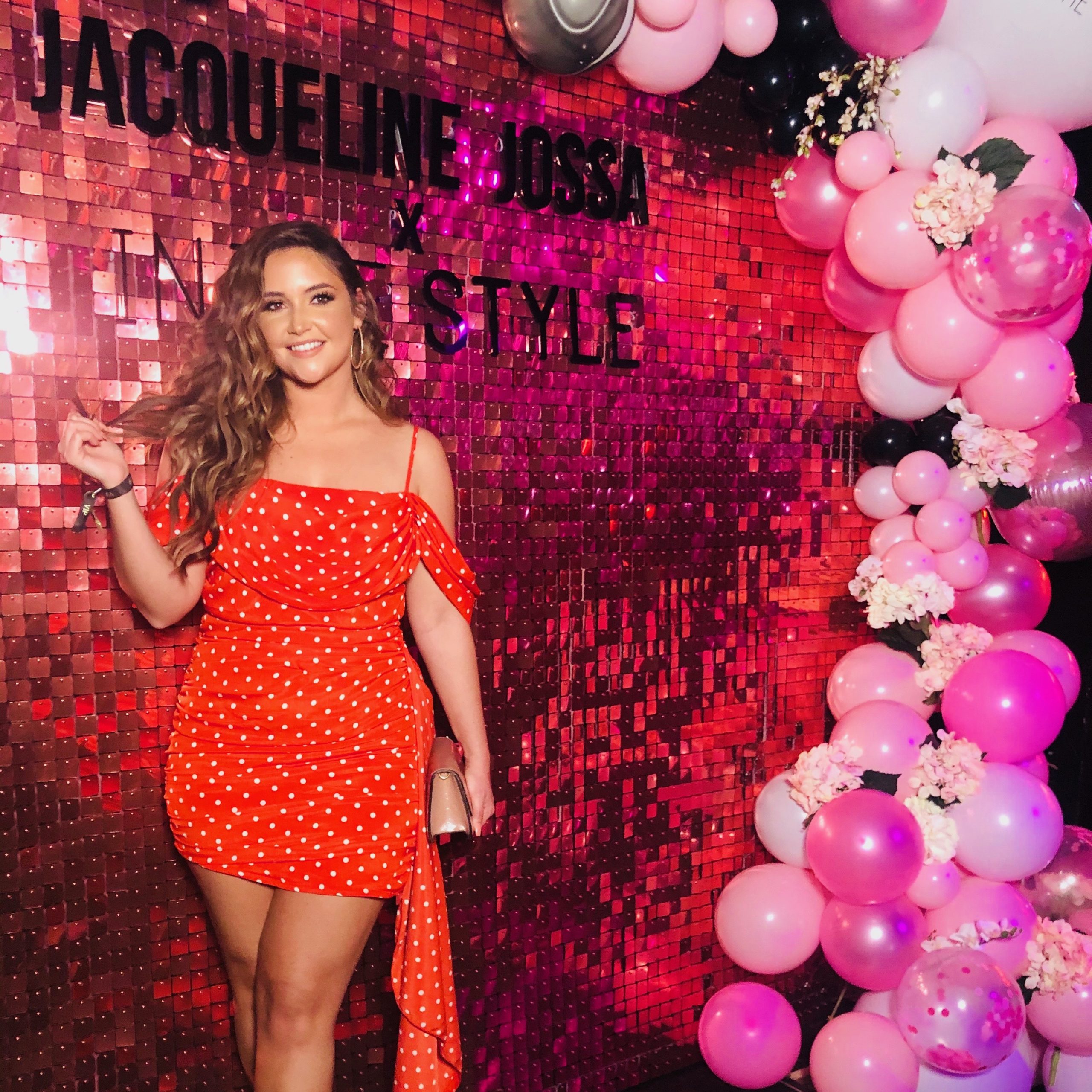 ROSE GOLD SEQUIN BACKDROP
Our rose gold sequin backdrop is a real show stopper. Here its fully customised with bespoke signage and a matching branded balloon arch with florals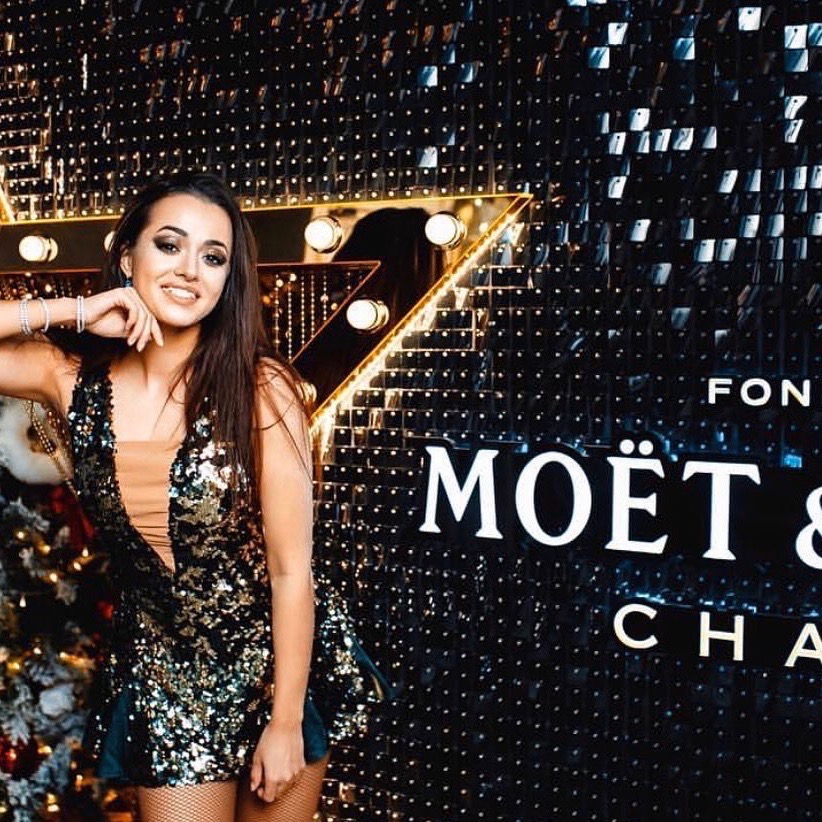 BLACK SEQUIN BACKDROP
Our black sequin backdrop is super stylish and adds that touch of glam to any event. This backdrop looks incredable at black tie events or halloween parties.
PIMP YOUR BACKDROP
Customise your backdrop with balloons, florals and bespoke signage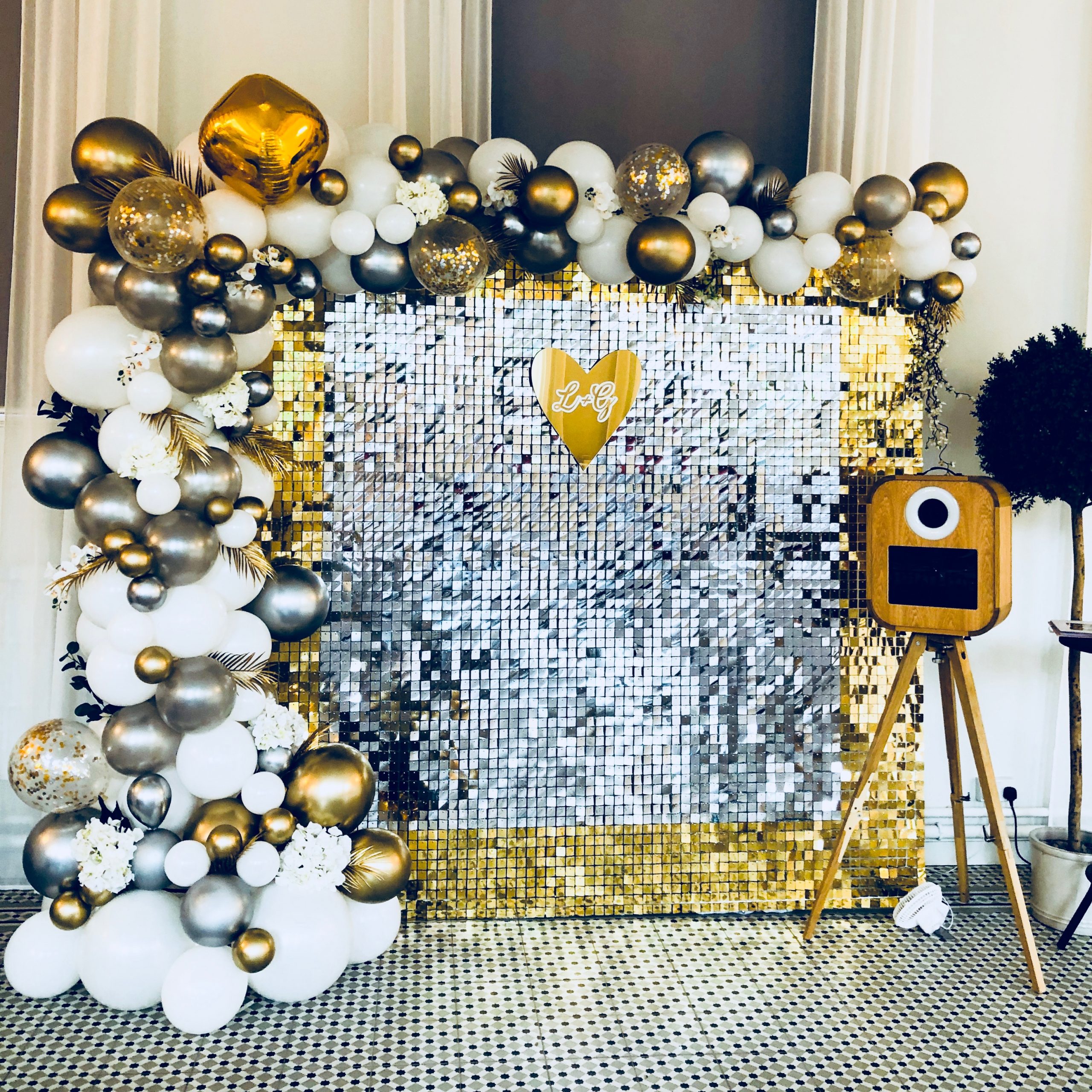 BALLOONS
Add balloons to your backdrop and create a show stopping photo area. Mix it up by choosing your own colours, size and texture. We love mixing foil, glitter and metalic balloons in differant sizes to give an unstructured look. Ballon arches are a real must have party accessory for 2021.
We can brand any balloons with your logo.
FLORALS
We love adding florals to our balloon arches it makes a real statement and you can add pops of colour and texture.We can mix together real and artifical flowers so the display can last all day and night.
For more sequin backdrop inspiration take a look in our photo gallery.
BESPOKE SIGNAGE
Personalisation is everything, Just tell us what youd like and we can tell you the best ways to acheive it, Add your company logo or a funny slogan. We can get your signs made in many differant colours, materials and sizes. At the end of the event we box up your sign and you can take it home to hang on your office wall.
MIX IT UP
Get creative and mix and match our sequin panels. We can add borders or mix up colours ,the options are endless.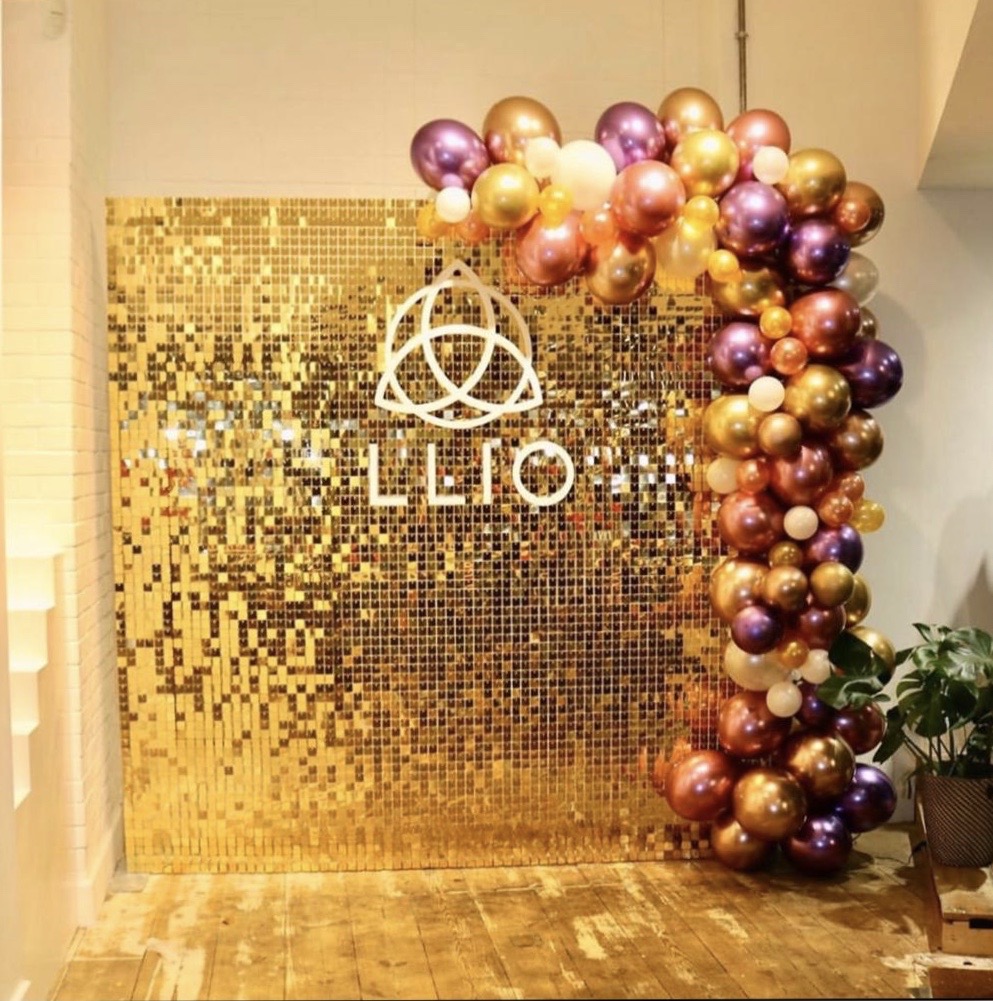 CORPORATE PHOTO BOOTH HIRE
WITH A DIFFERENCE. BRANDING, PERSONALISATION & AWARD WINNING SERVICE.
PHOTO BOOTH HIRE FOR CORPORATE EVENTS
EXCITE YOUR GUESTS WITH OUR LUXURY PHOTO BOOTH EXPERIENCE.
PERFECT FOR BRAND LAUNCHES, CORPORATE EVENTS, TEAM BUILDING.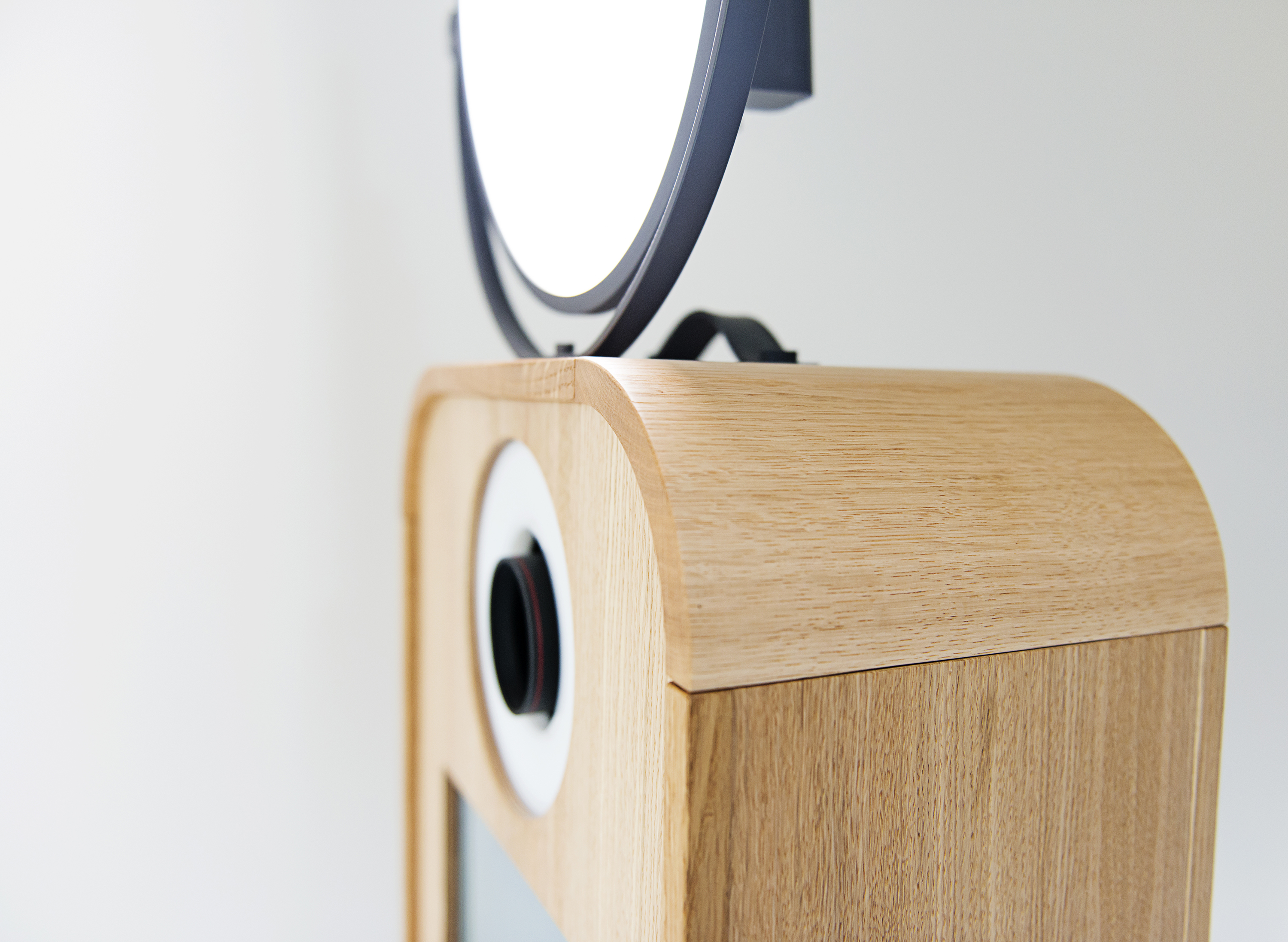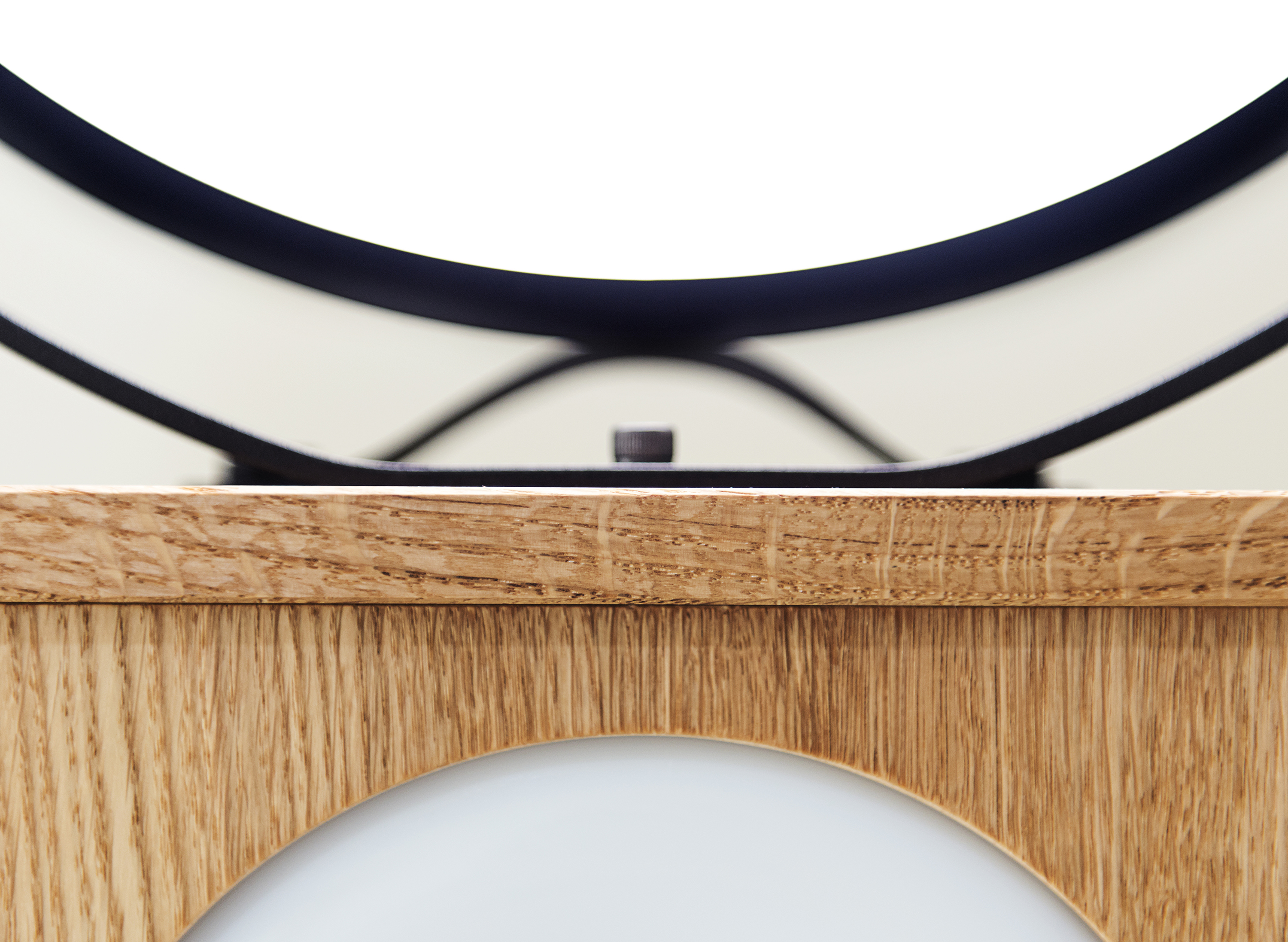 Add a fun photo booth area to your event with our sleek and stylish booth thats packed full of the latest technology, Its mirrorless camera, rear screen sharing, touch screen monitor and photo or gif options will have your guests entertained for hours.
Our sleek and stylish photo booth looks awesome anywhere, warehouses, tipis, confrence centres or night clubs. Our wireless booth allows us to set up anywhere giving us far more flexability and no worries about plugging in or hiding cabels, makes capturing selfies and group shots easy peasy in any space or environment.
Our open air photo booth with duel height option gives you so much more flexability when choosing a backdrop scene. Allow your creative juices to flow and try something totally differant. Impress your guests with a photo booth experience they have never seen before. With our low height setting we can set up the photo booth for a seating area, so why not try something like this super cool roll top bath and let your guests jump in for the ultimate selfie.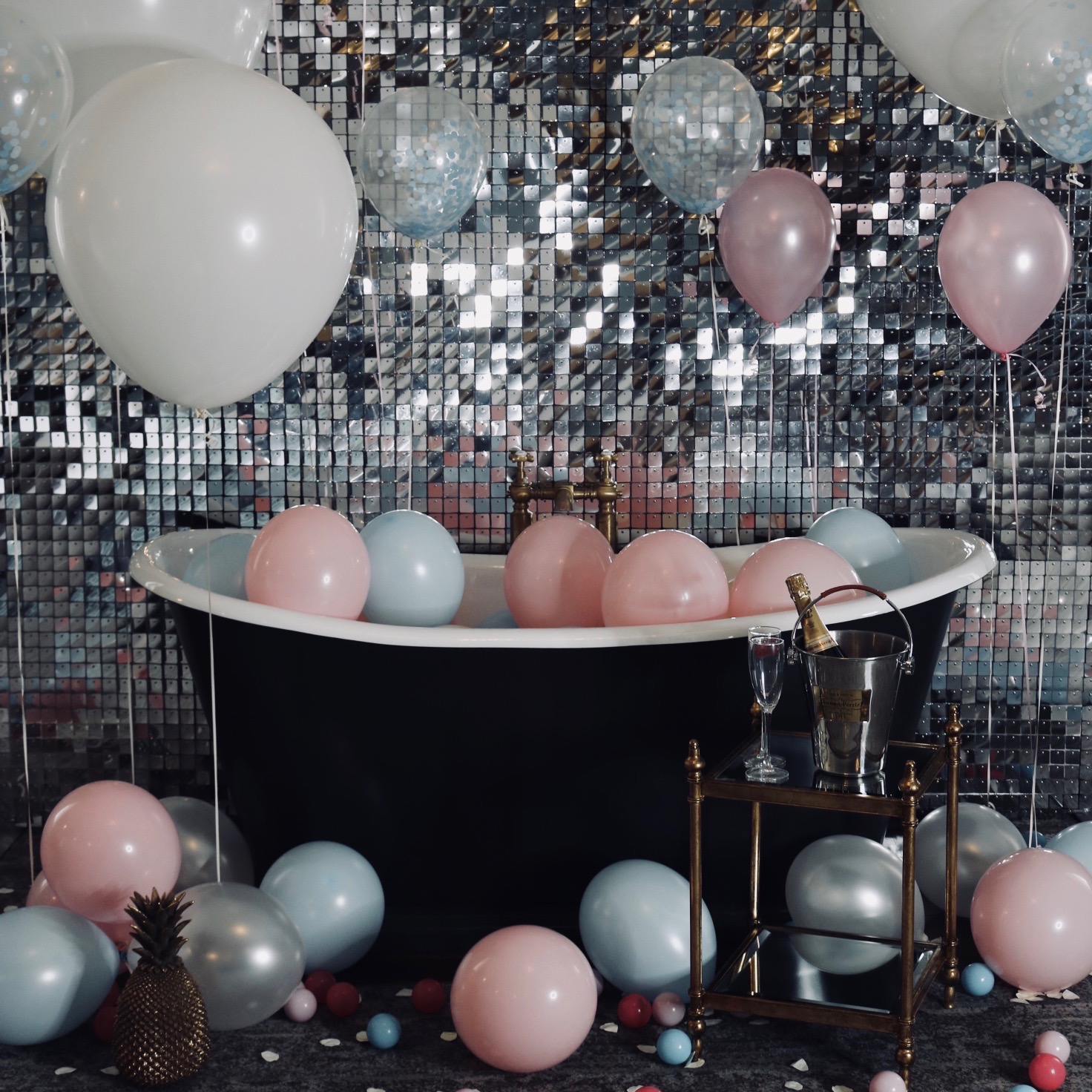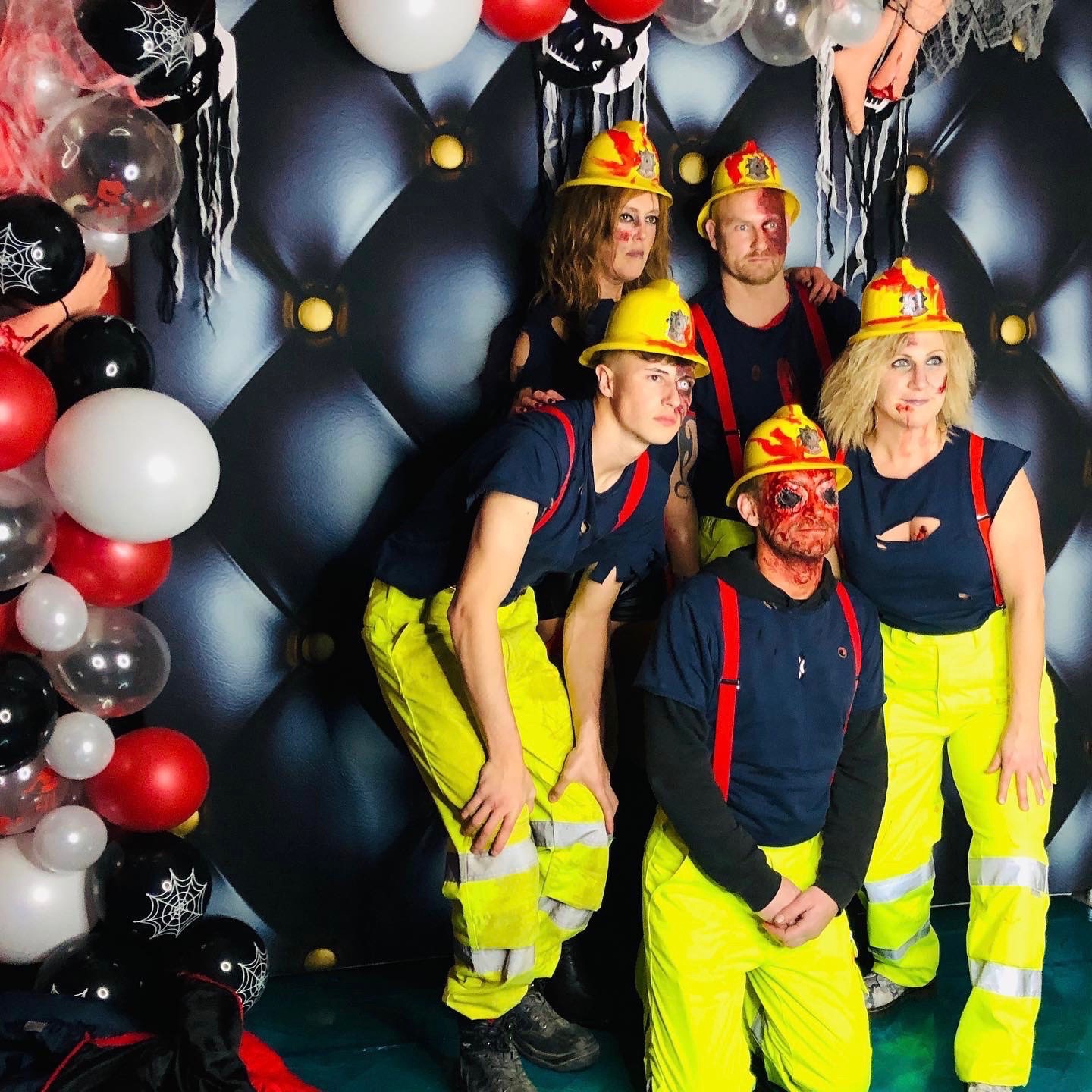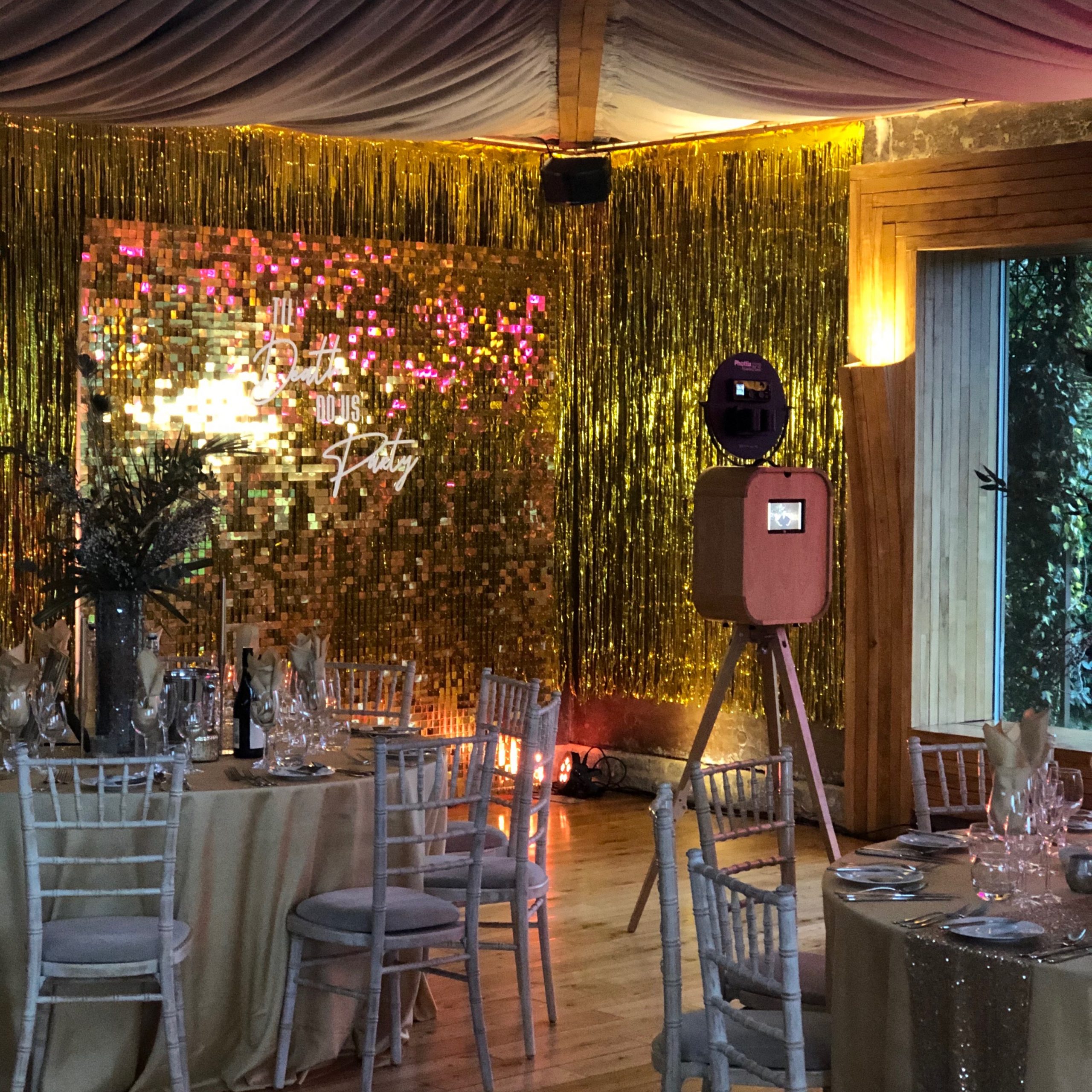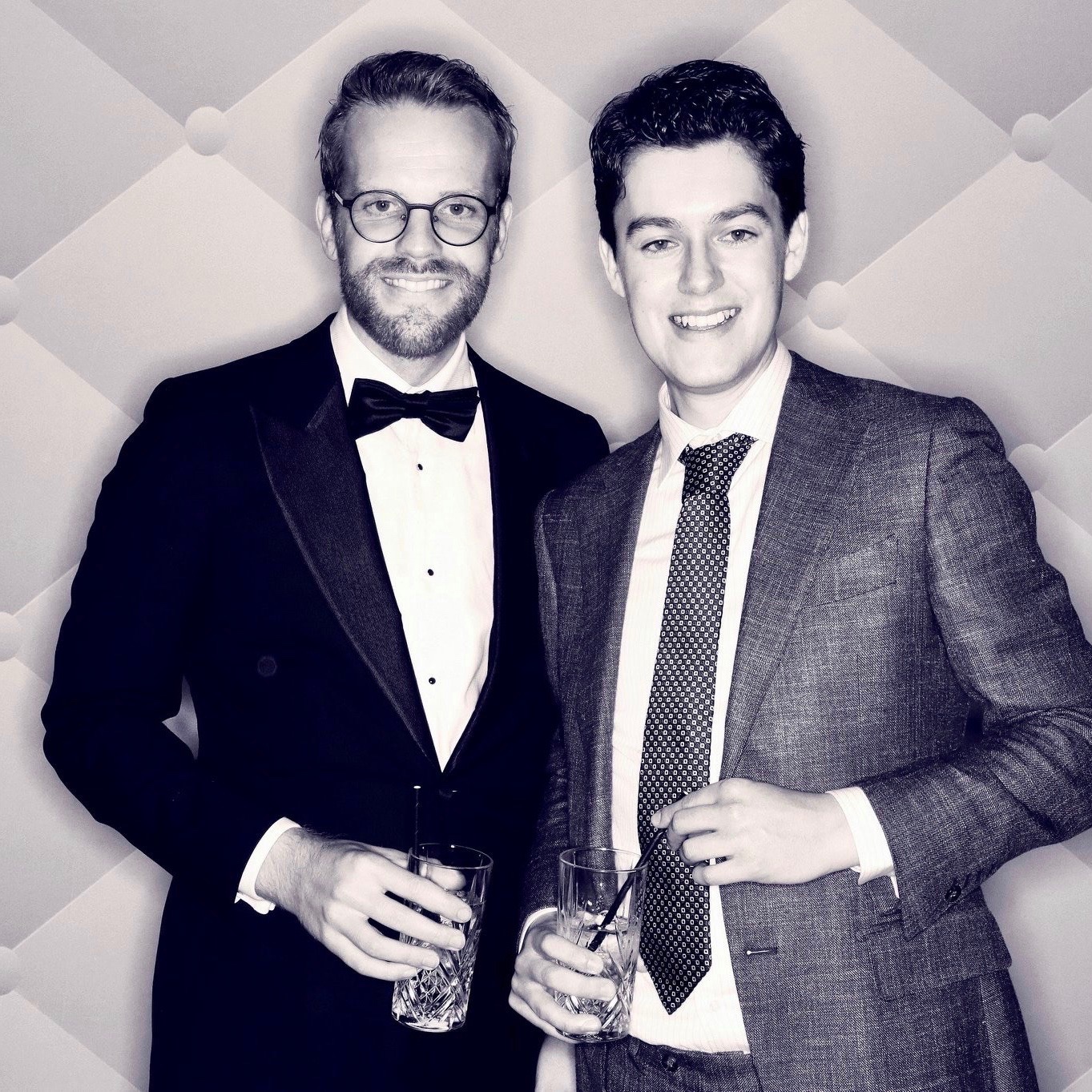 CORPORATE PHOTO BOOTH FEATURES
First-class features deliver a first-class service
CHOOSE HOW MANY HOURS
choose how many hours-Unlimited use for guests.
DUEL HEIGHT OPTIONS
Our duel height tripod allows two height options for stand up or sit down picture options.
BOOTH ATTENDANT
Keeping everything running smoothly
LIVE VIEW
Don't guess what you look like, see yourself in real time.
BRANDED BACKDROPS
lots of backdrops to choose from, including sequin backdrops and full customisation branding service.
STUDIO LIGHTING
Bad lighting gives you a poor selfie, our lighting makes you look incredable.
BRANDED PROP BOX
Large selection of luxury fun props plus bespoke branded props.
PICTURES & GIFS
All picture & gif sharing via email, facebook, twitter & text plus picture print out service available.
HIGH REZ IMAGES
We make all images and gifs avaliable to view after your event within 24hrs.
PERSONALISATION
Digital and physical branding and customisation options.
Contact Us
For bookings and enquiries just tell us all about your event. Date, venue and what package your interested in
or
START A CONVERSATION
CALL US 07875434419